Plenary Presentation
by Daniel Xerri
Making the Most of the Multicultural Classroom through Multimodal Resources
As the classroom becomes increasingly multicultural, teachers can enhance students' English language learning experience by harnessing the potential afforded by multimodal resources. This talk considers the benefits of using multimodal resources in a multicultural learning environment and how such resources may help teachers and students to overcome some of the associated challenges.
Short Bio:
Daniel Xerri is a Lecturer in TESOL at the University of Malta. He is a member of IATEFL's Conference Committee and of TESOL International Association's Research Professional Council. Between 2015 and 2017, he was the Joint Co-ordinator of the IATEFL Research SIG. He holds postgraduate degrees in English and Applied Linguistics, as well as a PhD in Education from the University of York. He is the author of many publications on different areas of education and TESOL. His most recent books are
The Image in English Language Teaching
(2017, ELT Council),
ELT Research in Action: Bridging the Gap between Research and Classroom Practice
(2018, IATEFL),
Teacher Involvement in High-stakes Language Testing
(2018, Springer), and
Becoming Research Literate: Supporting Teacher Research in English Language Teaching
(2018, ETAS). Further details about his talks and publications can be found at:
www.danielxerri.com
Powered by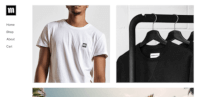 Create your own unique website with customizable templates.